Introduction
Hotsalelive Affiliate Package: Your Free Affiliate Marketing Solution 2023. Are you an influencer seeking to venture into the realm of affiliate marketing? Look no further! You can unlock Success with Hotsalelive Affiliate Package: Your Free Affiliate Marketing Solution We proudly present the Hotsalelive Affiliate Package, a remarkable micro-content management system designed exclusively for influencers like you. Let's delve into the essence of this innovative solution: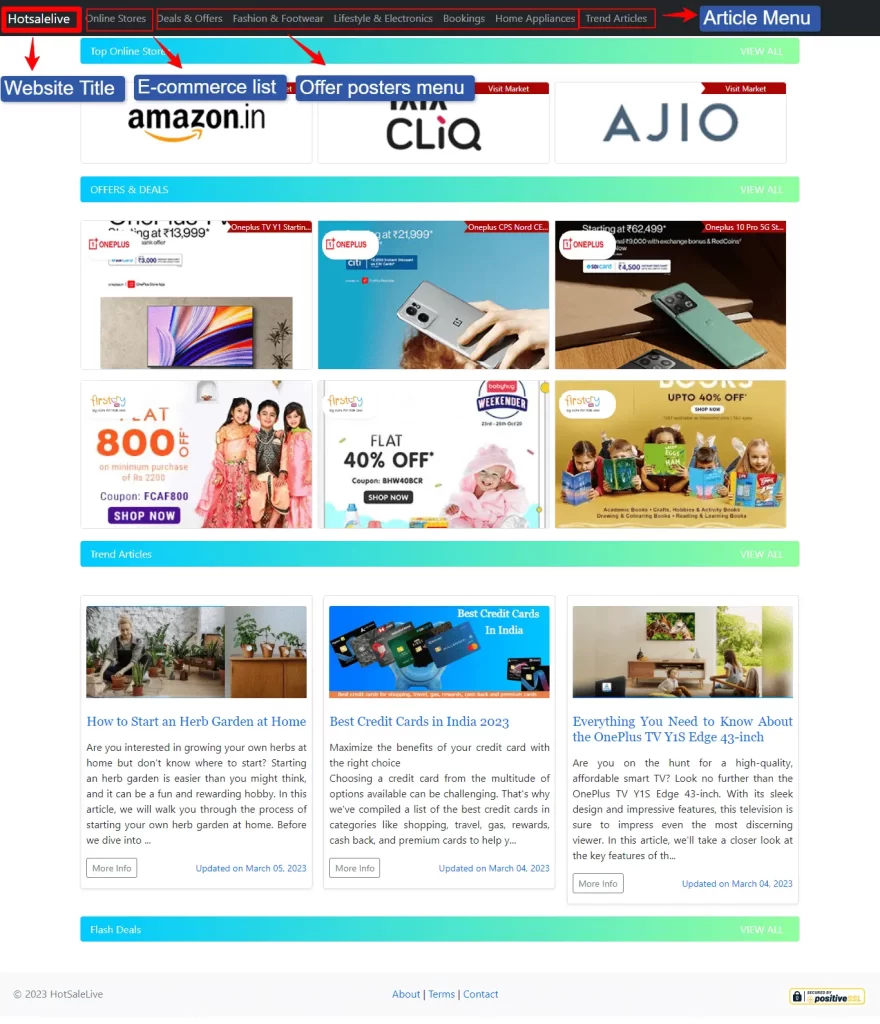 Table of Contents
Hotsalelive Affiliate: Your Free Affiliate Marketing Solution 2023
Our dedicated team has meticulously crafted Hotsalelive Affiliate as a web application, employing the versatile PHP language. What sets it apart is its robust, SEO-friendly architecture. With a straightforward and efficient admin interface, this system equips you with the tools to seamlessly promote affiliate products to your audience. Let's explore its exceptional features:
Key Features:
Customizable Menus: Tailor your affiliate website by effortlessly creating custom menus, enabling you to curate content that aligns perfectly with your niche.
Marketplace Integration: Hotsalelive Affiliate allows you to add and manage affiliate marketplace listings effortlessly, complete with all the vital details.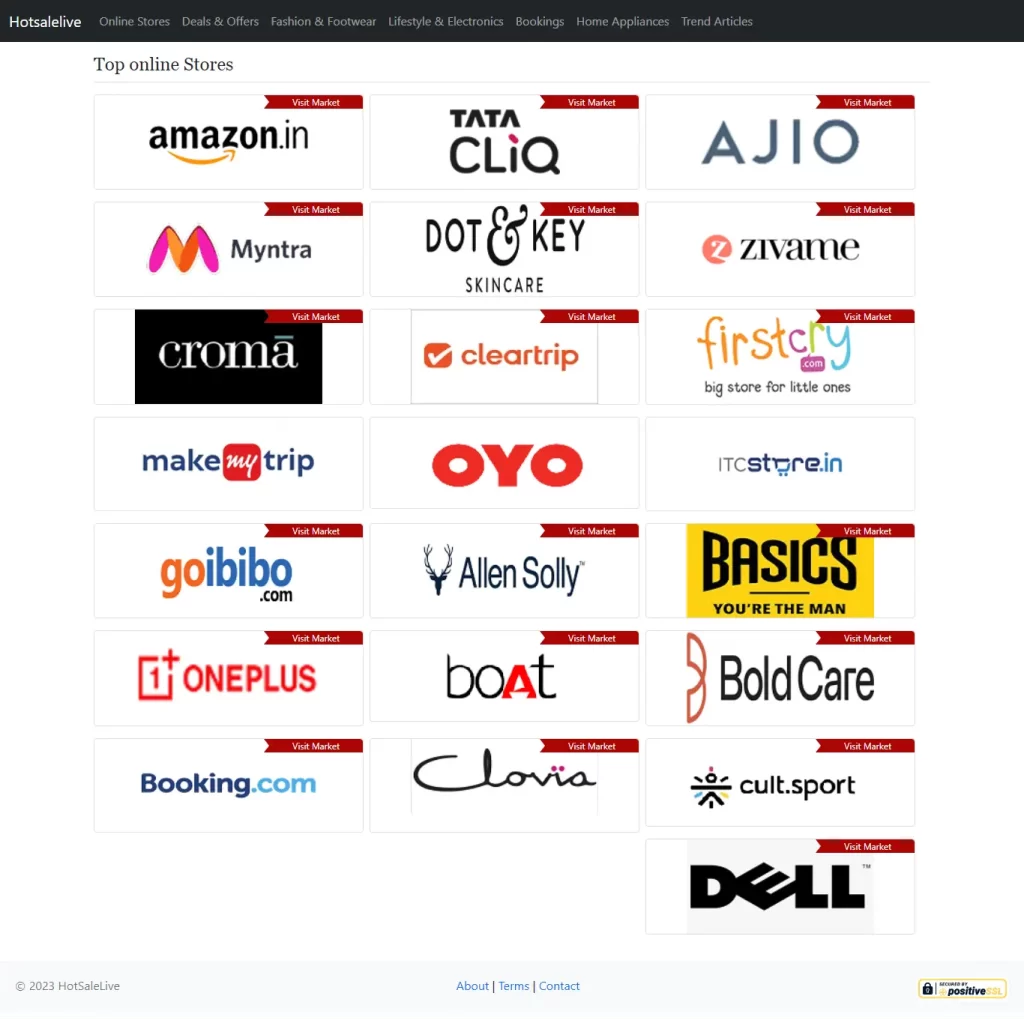 Poster Card Listings: Enhance your marketing strategy by organizing product listings under specific category menus and marketplaces. This improves the browsing experience for your visitors.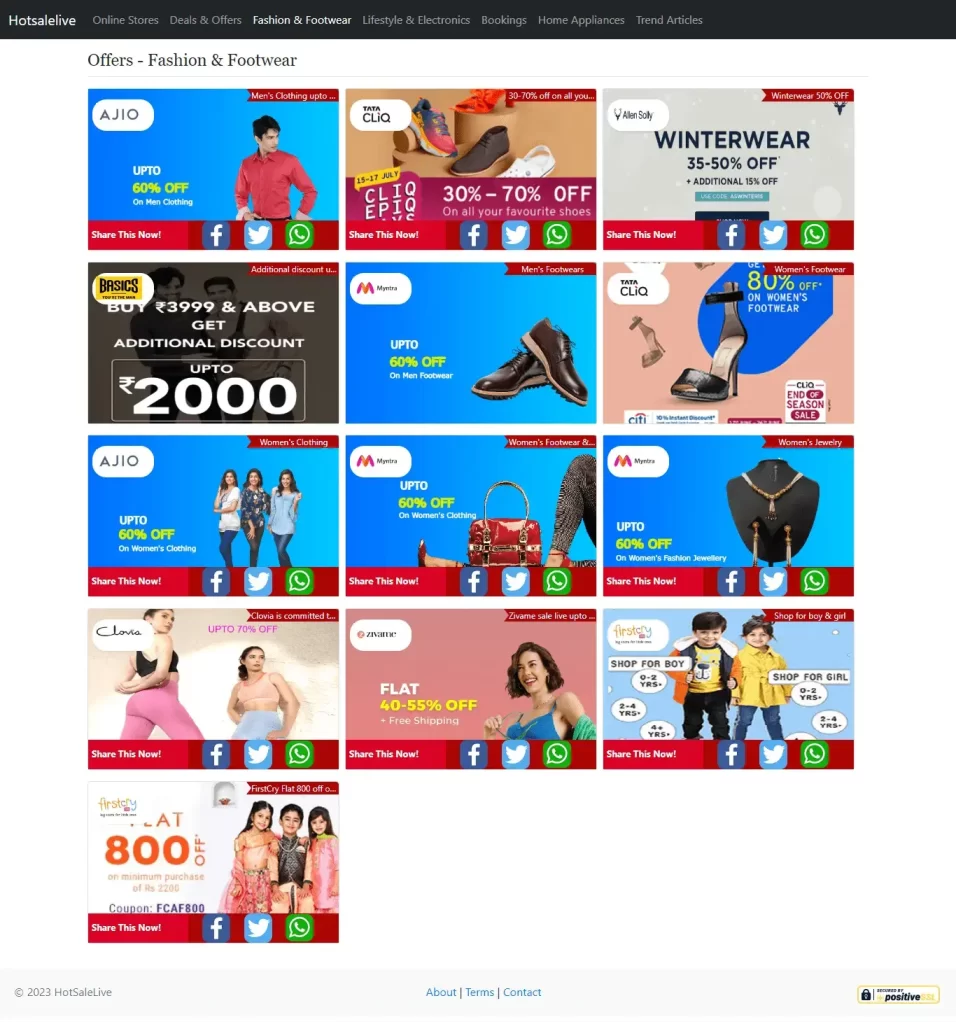 Product Reviews and Articles: Share your insights and expertise with your audience by crafting product reviews, articles, and informative content. You have the ability to include affiliate links related to your content, enhancing your earnings.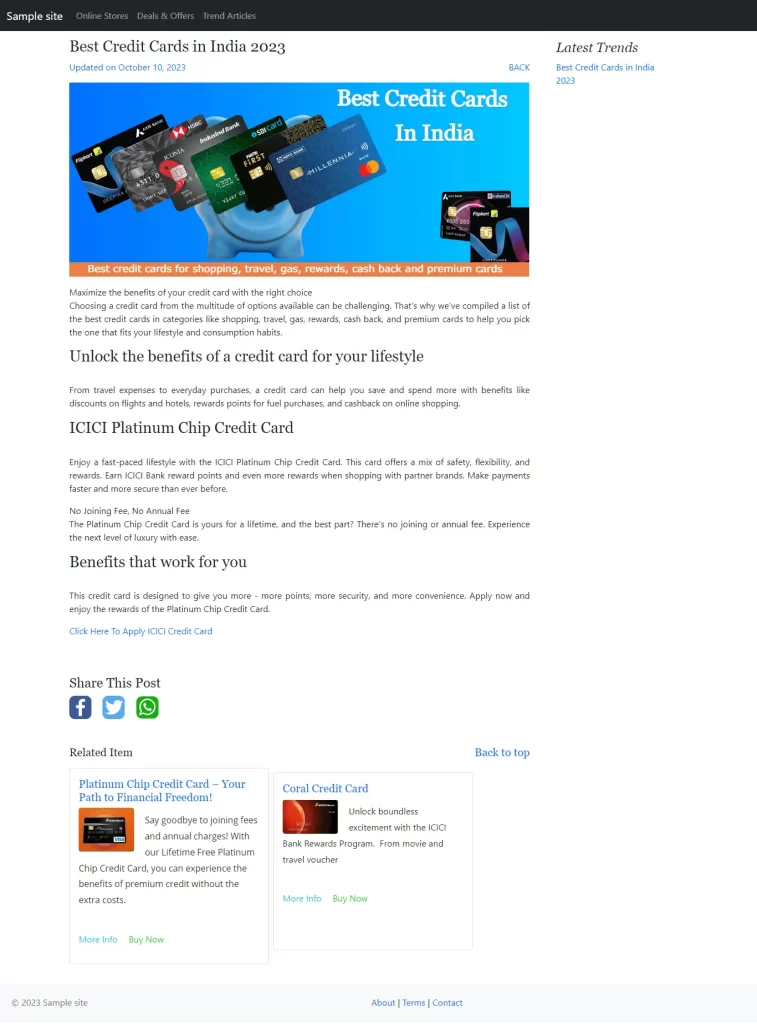 Website Customization: Empower yourself with the flexibility to modify or add essential details such as the website title and admin email. This ensures effective communication with your audience.
Dynamic "About Us" and "Terms": Keep your website fresh and engaging by dynamically editing the "About Us" and "Terms & Conditions" sections. This feature lets you stay relevant and updated.
Installation Instructions for Hotsalelive Affiliate:
Setting up Hotsalelive Affiliate is a breeze. Here's a step-by-step guide:
Download and Unzip: If you haven't already, begin by downloading and unzipping the Hotsalelive Affiliate package. Find the download below.
Upload Files: Upload the Hotsalelive Affiliate files to your desired location on your web server. If you wish to integrate Hotsalelive Affiliate into the root directory of your domain (e.g., http://example.com/), move or upload all the contents from the unzipped Hotsalelive Affiliate directory to your web server's root directory.
Create a Database: On your web server, establish a database for the affiliate system. Additionally, create a MySQL (or MariaDB) user with full privileges for accessing and modifying the database.
Import Database: Locate the "hot_sale_db.sql" file in the root folder and import it into your database.
Edit Configuration: Find and edit the "config.php" file, adding your database information, including servername (host), username, password, and database name.
Example:
$servername = "localhost";
$username = "your_username";
$password = "your_password";
$database = "your_database_name";
If you're working locally, update the ".htaccess" file and specify your webroot directory in line No. 4 after the symbol "/".
Example:
RewriteBase /your_webroot_directory
6. Customize Robots.txt: Optionally, you can update the "robots.txt" file in the root directory.
7. Access Admin Panel: To access the admin panel, simply navigate to the following URL, replacing "example.com" with your website URL: https://example.com/admin.
8. Admin Login: Log in to the admin interface using the following URL with the credentials:
Admin URL: webroot/admin
Ex: https://eample.com/admin
Username: hotsaleadmin
Password: Admin@123
Should you wish to change the username and password, locate the "index.php" file in the admin directory and customize them as desired.
Note: We've provided source files with sample data for your better understanding.
Hotsalelive Affiliate System Tutorial for Beginners:
Let's walk through the basics to ensure a smooth start with Hotsalelive Affiliate:
1. Admin Login:
To begin, log in to the admin interface using the provided credentials:
Url: webroot/admin Ex: https://eample.com/admin
Username: hotsaleadmin
Password: Admin@123
2. Dashboard:
Your dashboard is the central hub for all your affiliate marketing activities. From here, you can access all the features you need.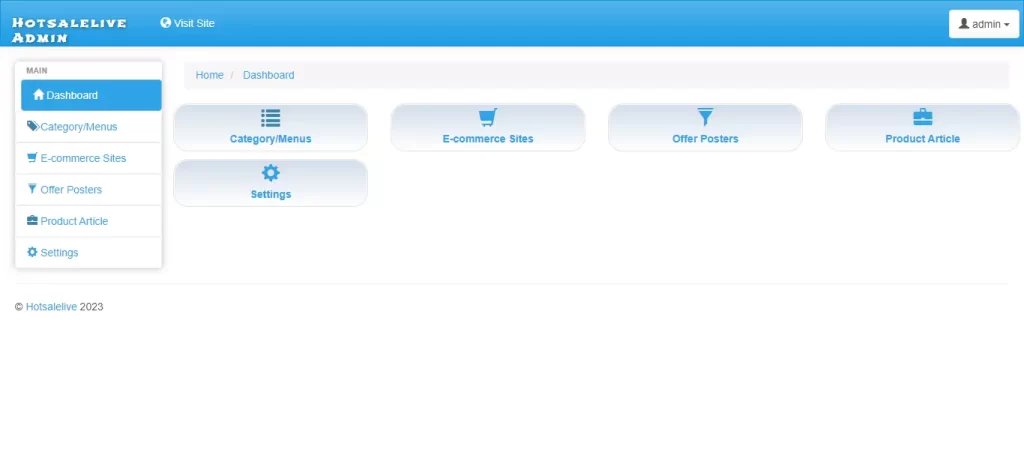 3. Create Menus/Categories:
Organize your content efficiently by creating custom menus. You have two menu options—one for regular articles with product listings and another dedicated to offer posters. This segmentation simplifies navigation for your audience.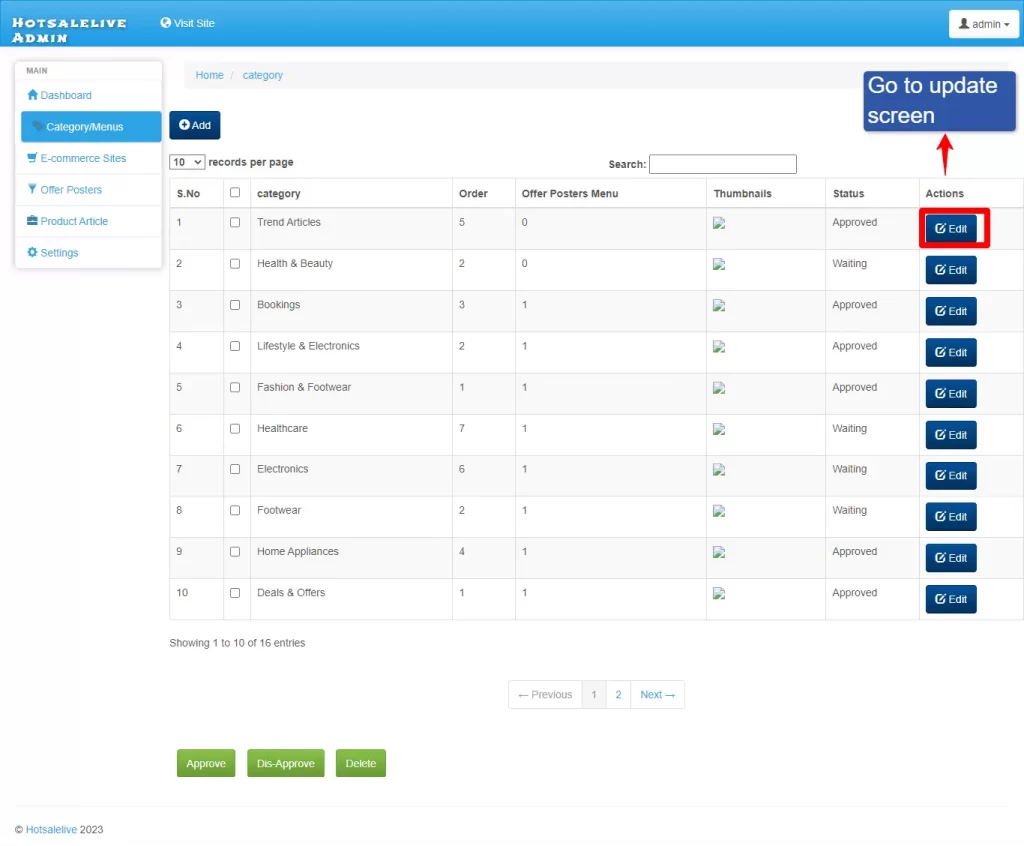 4. Add E-commerce Sites:
Seamlessly integrate e-commerce sites with affiliate links. This step is pivotal as it lays the foundation for listing offer posters and articles with detailed product information. The smoother the integration, the more effective your marketing efforts.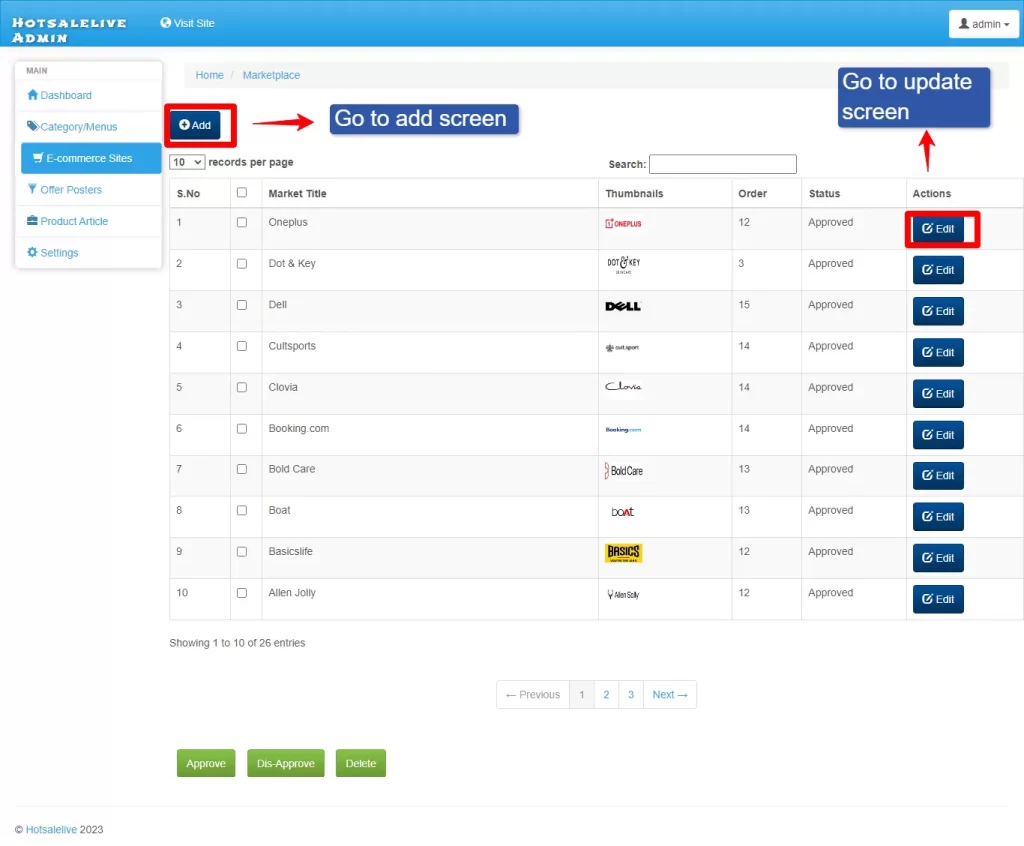 5. Create Offer Posters:
Express your creativity by designing compelling offer posters tailored to each e-commerce system. Ensure they resonate with your audience's preferences.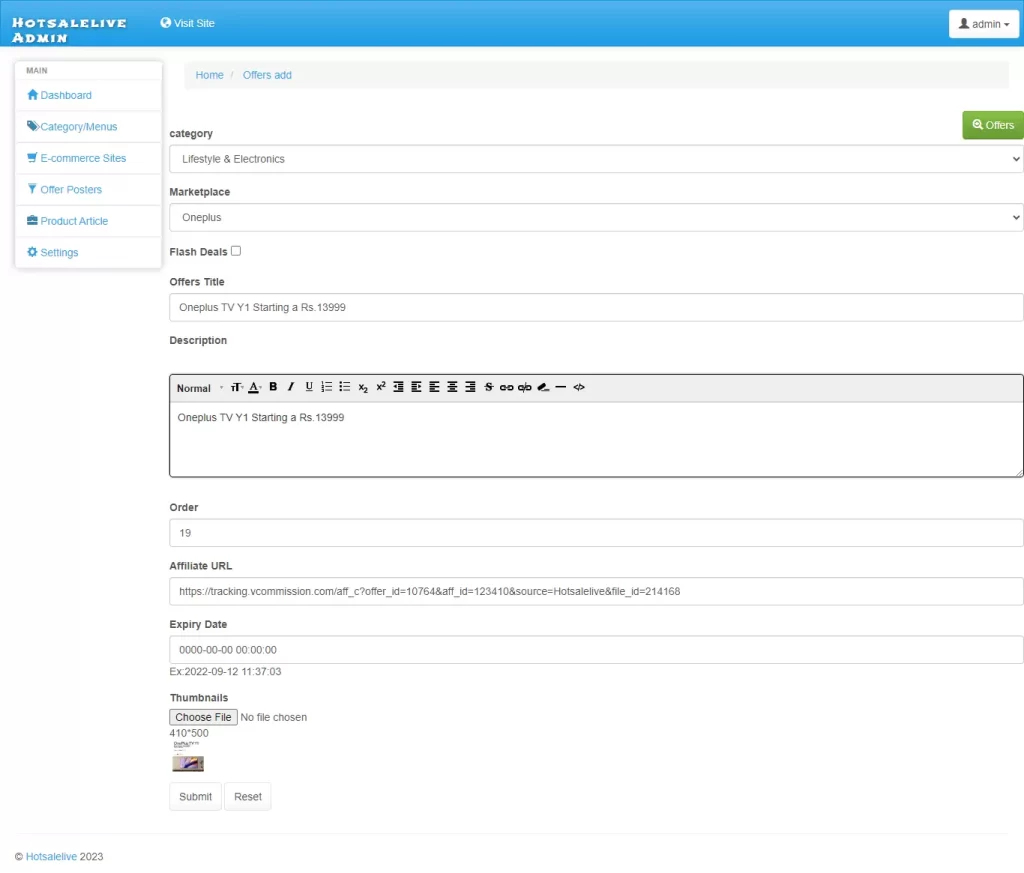 6. Create Articles and Product Listings:
Leverage the power of content marketing by creating informative articles. Whether you're providing product reviews, comparisons, or informative guides, this feature empowers you to engage your audience effectively. Don't forget to include those all-important affiliate links to maximize your earnings.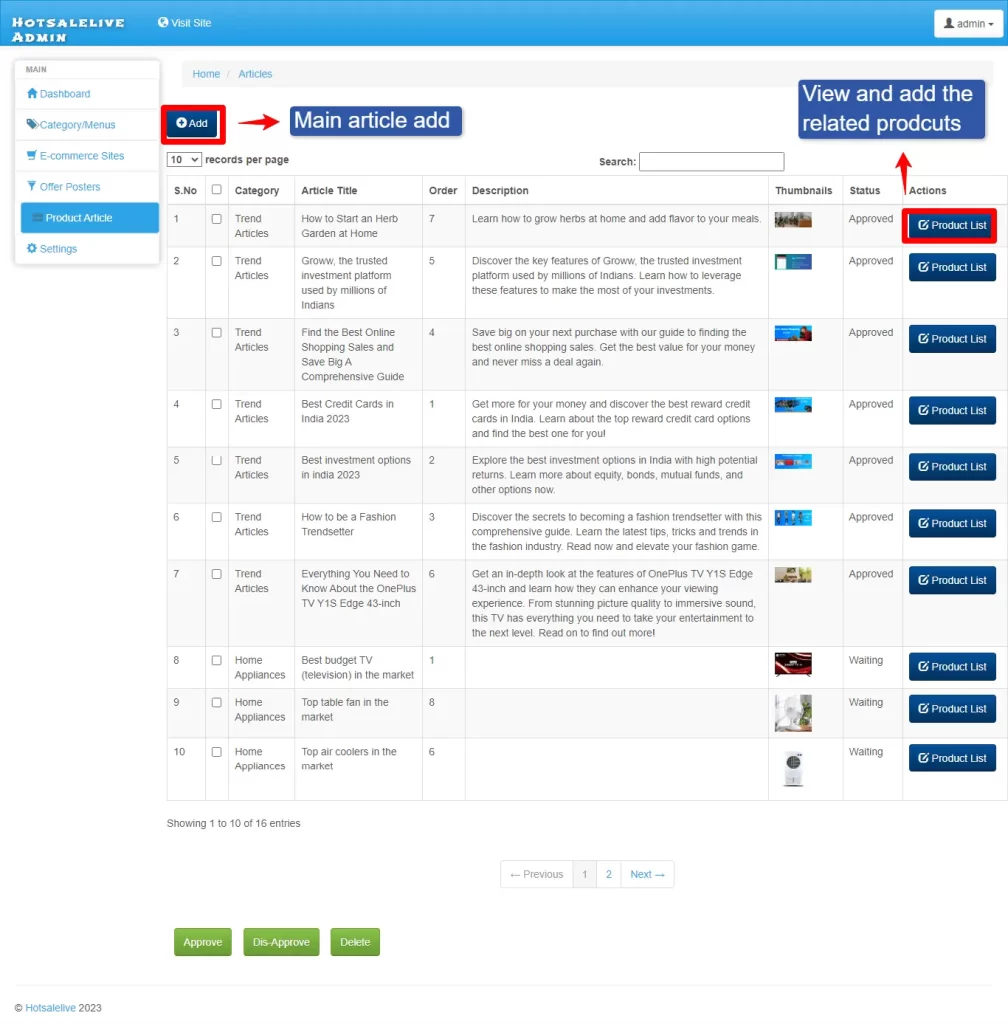 7. Settings:
Customize your website to align with your brand and vision. Tweak your website title, update your admin contact email, and ensure that your "About Us" and "Terms & Conditions" pages reflect your brand's identity and values.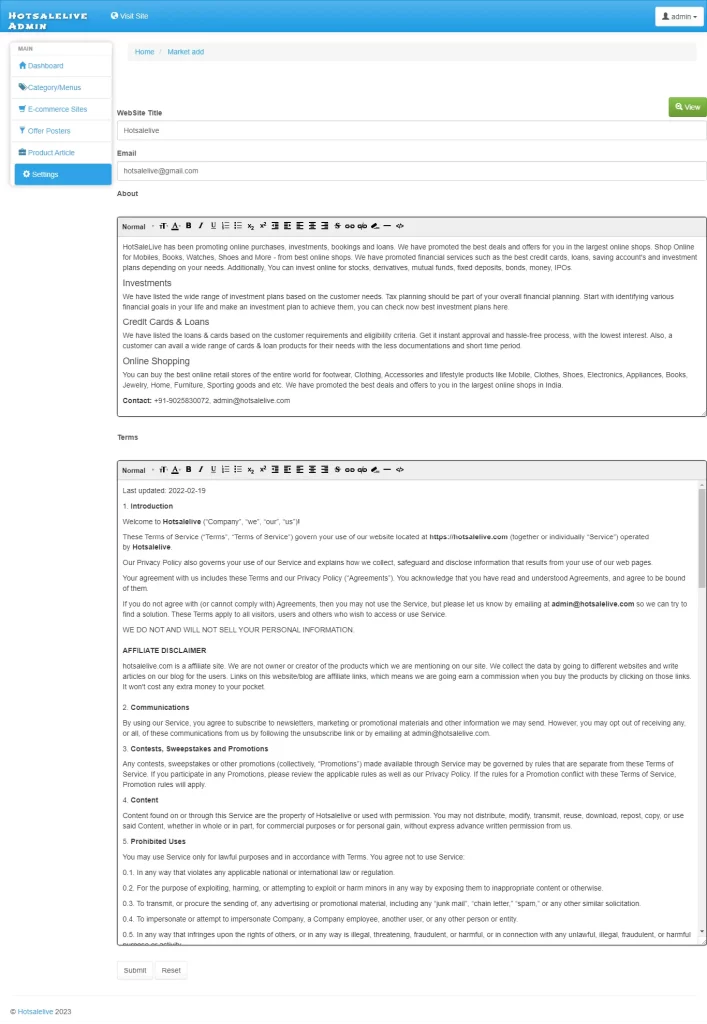 With Hotsalelive Affiliate, you're not just gaining access to a free affiliate marketing system; you're unlocking a world of opportunities to connect with your audience and grow your influence. Embrace the power of affiliate marketing and elevate your online presence with Hotsalelive Affiliate today. The world is waiting for your unique perspective and insights. Start your journey now!